King Charles Redirects £1 Billion Offshore Wind Farm Profits Towards "Public Good"
Six new offshore wind energy lease agreements have generated a major windfall for the estate
The King has requested that the extra funds "be directed for wider public good," instead of to the sovereign grant, at a time when many are facing financial hardship
The monarch's right to collect royalties from wind and wave power was granted by Tony Blair's Labour government in 2004
King Charles has asked for profits from a £1bn-a-year crown estate windfarm deal to be used for the "wider public good" rather than as extra funding for the monarchy.
Under the taxpayer-funded sovereign grant, which is now £86.3m a year, the king receives 25% of the crown estate's annual surplus, which includes an extra 10% for the refurbishment of Buckingham Palace.
Six new offshore wind energy lease agreements, announced by the crown estate on Thursday, have generated a major windfall for the estate, which would usually lead to a jump in the monarchy's official funding.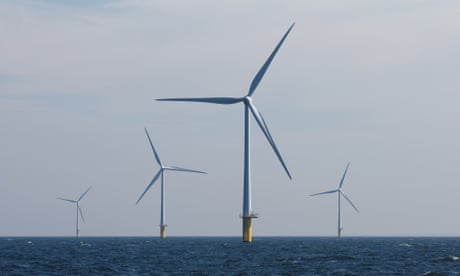 The monarch's right to collect royalties from wind and wave power was granted by Tony Blair's Labour government in a 2004 act of parliament. The approach is in contrast to the job of setting royalties and assigning drilling rights for oil and gas, which rests with the government.
See related article: UK Carbon-Credit Technology Pioneer Changeblock Completes Merger with Canadian ESG Capital Markets Firm Carbon12
But the king, who highlighted the cost of living crisis in his Christmas message, has requested that the extra funds "be directed for wider public good", instead of to the sovereign grant, at a time when many are facing financial hardship.
It is not clear as to the exact amount of taxpayer funding the king has passed up, but it is likely to be many millions.
The crown estate – an ancient portfolio of land and property – belongs to the reigning monarch "in right of the crown" but it is not their private property.
Profits for the crown estate jumped by £43.4m to £312.7m in the year to the end of March, with the value of its seabed portfolio swelling to £5bn.
The portfolio also includes chunks of central London – the monarch is one of the largest property owners in the West End, including St James's and Regent Street – as well as farmland, offices and retail parks from Southampton to Newcastle.
Source: The Guardian