Researchers create sustainable, biodegradable, vegan glitter in the hope of reducing plastic pollution
Around 5,500 tonnes of microplastics are produced in Europe every year, but scientists believe they have found a way to mass-produce a sustainable alternative.
(Sky News) – Christmas is fast approaching and glitter is often used to bring an extra sparkle to your home around the festive period. It is also messy, unsustainable, and contributes to plastic pollution, but researchers from Cambridge University believe they have found the solution.
Researchers have created sustainable, non-toxic, vegan and biodegradable glitter that still has the same shine as the original and with the added benefit of hues that won't fade, its creators say.
Senior author Professor Silvia Vignolini, from Cambridge University's Yusuf Hamied Department of Chemistry, said: "Conventional pigments, like your everyday glitter, are not produced sustainably.
"They get into the soil, the ocean and contribute to an overall level of pollution."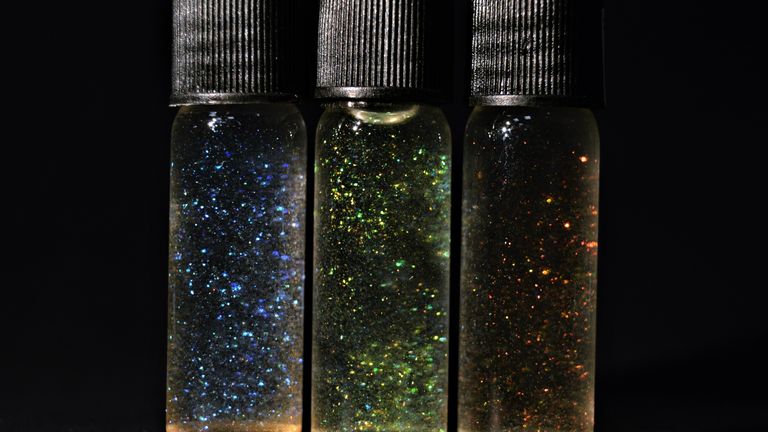 The eco-friendly alternative replicates the way some of the brightest colours in nature are made using cellulose found in the building blocks of cell walls in plants, fruits and vegetables.
It can bend light to create vivid colours through a process called structural colour. This is the same process that created the colours found on butterfly wings and peacock feathers.
Prof Vignolini said the new glitter will still have all the fun of the original and the hues won't fade, even after a century.