The PepsiCo Foundation to host Black Restaurant Accelerator Program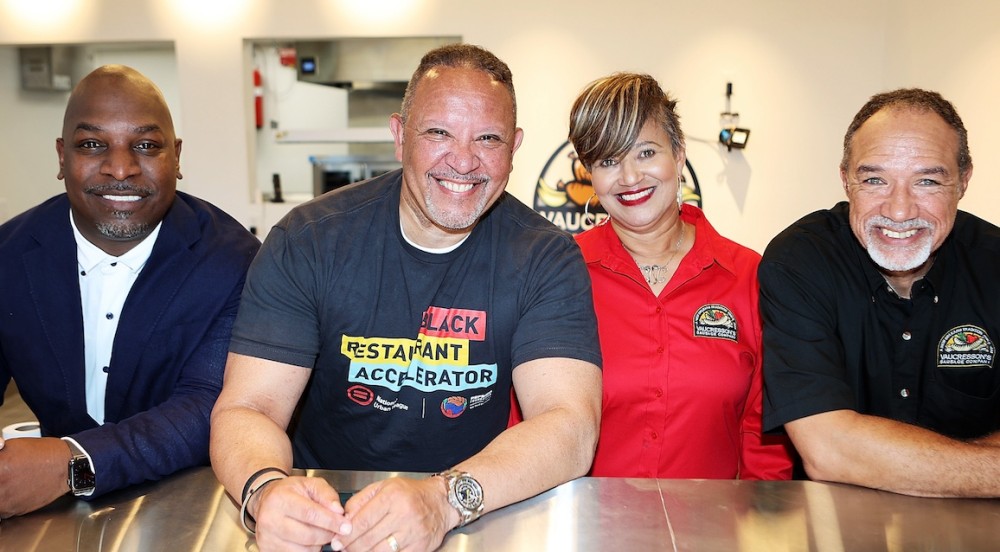 The PepsiCo Foundation, National Urban League, and Greater Baltimore Urban League will host a culinary tasting event to celebrate the success of the Black Restaurant Accelerator Program (BRAP). The event will showcase the achievements of grantees and highlight the economic impact of the program.
The BRAP is a national initiative that provides funding, technical assistance, and mentorship to Black-owned restaurants. The program has helped more than 1,000 restaurants across the country create jobs, boost sales, and improve their bottom line.
The culinary tasting event will feature food from several Black-owned restaurants in the Baltimore area. The event will also include a networking reception and a panel discussion on the economic impact of the BRAP.
"We are inspired by the impact we are making through our collaboration with the National Urban League to address a fundamental gap and create opportunities for Black business owners to build generational wealth and continue to strengthen their communities," said C.D. Glin, President of the PepsiCo Foundation.
Related Article: PepsiCo and Walmart Aim to Support Regenerative Agriculture Across More than 2 Million Acres of Farmland
Attendees of the event will have the opportunity to hear directly from program grantees, including Donvenia "French" Jackson, chef/owner of French Toast Connection. Jackson said that the BRAP has helped her to transform her business and overcome challenges.
"As a first-generation black woman and entrepreneur there are tons of things we are not taught or have access to when building our businesses," Jackson said. "The Black Restaurant Accelerator program opened doors which previously seemed impenetrable. The support and feedback from the business coaches has refocused me on the upward trajectory of French Toast Connection. Funding will set the stage for materials and staffing needed to grow as well as expansion."
The culinary tasting event will be held on September 12th at 6pm, at the Baltimore World Trade Center. This invite only event will include notable Baltimore city leaders, community members, and grantees.