EDGE Technologies world's first WELL v2 Certified project at Platinum level
The office of EDGE Technologies in Amsterdam serves as a testing ground for new concepts and ideas. We are proud to announce that the International WELL Building Institute (IWBI) awarded a WELL Certification at the Platinum level for the interior of the EDGE Technologies headquarters in Amsterdam.
The prestigious distinction was awarded through IWBI's WELL v2, the next version of the WELL Building Standard.
WELL is the premier building standard to focus on enhancing people's health and wellness through the buildings where we live, work and play. Fokkema & Partners took on the ambitious assignment to design the headquarters of EDGE Technologies aiming for the highest WELL rating possible. An array of different work- and meeting places were defined and meticulously materialised to provide highly comfortable options to approach a working day.
Extensive exchange of knowledge with manufacturers led to screening of all materials for sustainable origins and non-toxic components.
The apparent opposites of health and high-tech have been unified in a synthesis of hospitality, technology and sustainability.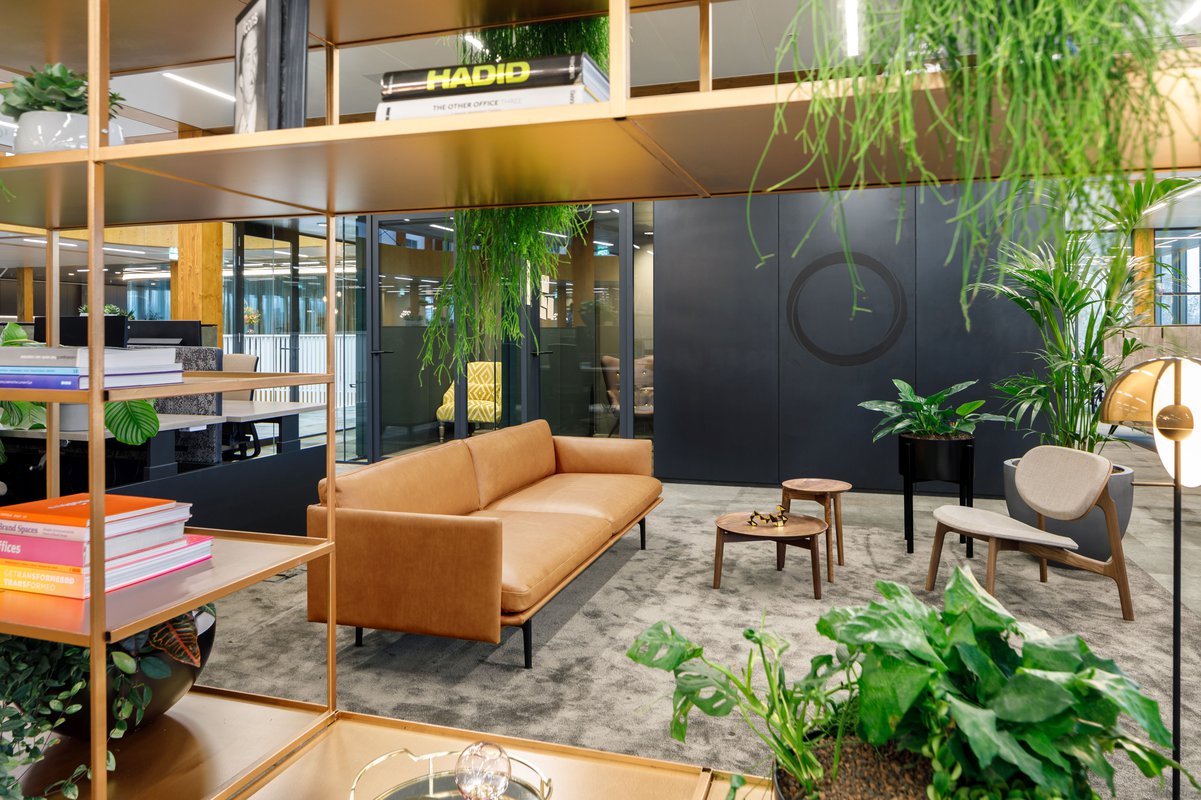 Biophilia inspired design principles such as organic forms, texture, patterns and rhythm are omnipresent, as well as good acoustics, interior planting, orientation to daylight and unobstructed views alongside the facades and atrium edges.
The apparent opposites of health and high-tech have been unified in a synthesis of hospitality, technology and sustainability. This exciting space radically clashes with the traditional office space, and evolved into the new NO OFFICE concept. It is a space that feels like home and that is actually green as well. From the gender-neutral toilets to a waterfall with soundscape; the design combines an endless number of new ideas, techniques and materials. It shows how a workspace designed following the WELL Building Standard can contribute to enhance health and wellbeing and how its 'building blocks' can be used to create attractive and inspiring spaces.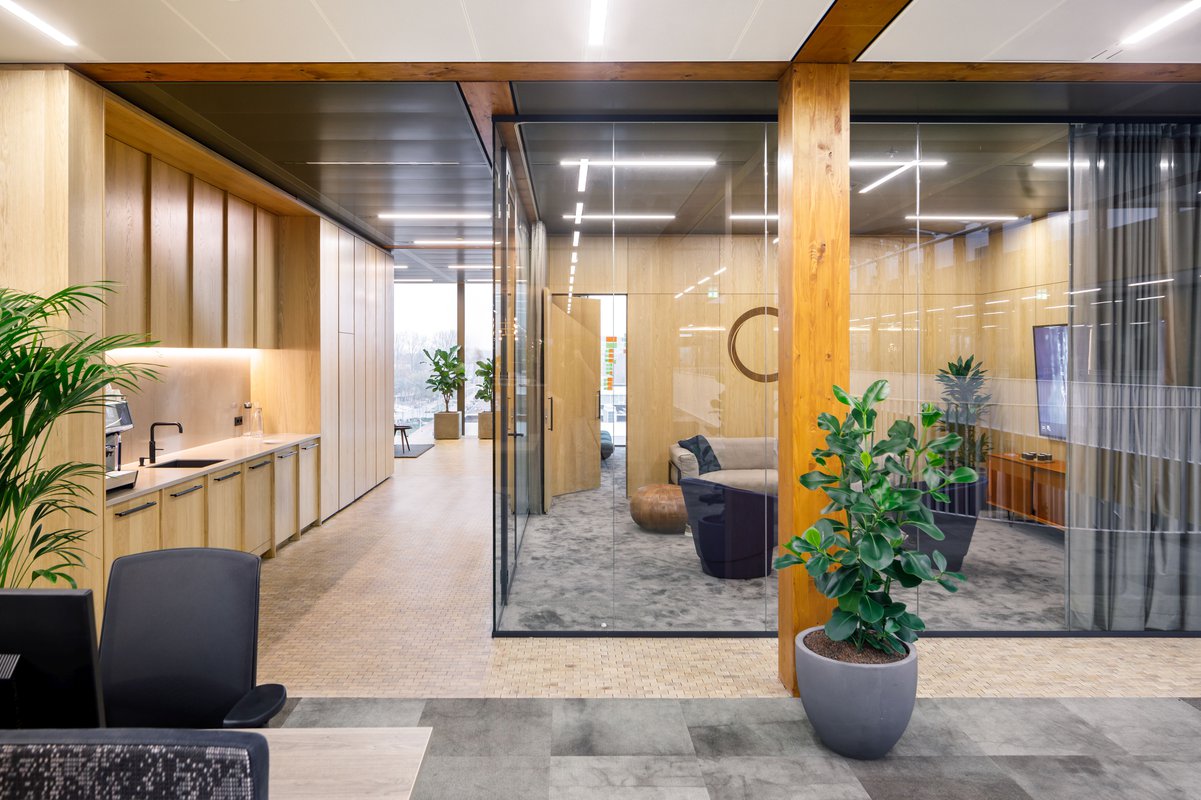 See related article: Empire State Realty Trust Achieves WELL Health-Safety Rating
EDGE Technologies, formerly known as OVG Real Estate, is a developer that revolutionises the built environment through a new generation of smart buildings, raising the bar in terms of sustainability and wellbeing. They moved to the top floor of the redevelopment EDGE Olympic. 
EDGE Olympic is a transformation designed by Architekten Cie. 
WELL Certification consultancy by bba binnenmilieu.
Click here to go to the project page.
Source: Fokkema Partners