CIF Approves $70 Million for Colombia's Integration of Clean Energy into the Power Grid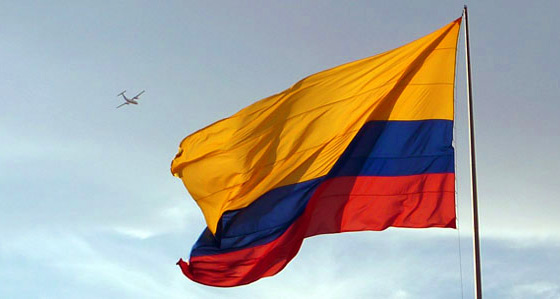 The governing board of the Climate Investment Funds (CIF) endorsed a wide-ranging investment plan to fast-track the transformation of Colombia's energy system and help enable its grid system to absorb and channel more clean power.
A first-of-its-kind investment in South America, the decision provides Colombia with access to $70 million in highly concessional capital to scale clean energy transmission solutions, advanced metering, and other efforts designed to make integrating variable renewable energy more flexible, cost-efficient, and resilient.
This includes support to improve access to electricity in rural areas and expand electric vehicle infrastructure, advancing national electric mobility targets. It will also help scale battery storage technologies and sustainable public transportation networks, while financing feasibility studies for prospective green hydrogen projects.
Implemented by the Inter-American Development Bank, the investment plan is estimated to mobilize at least $280 million in additional capital from various sources, including public development banks and carbon finance markets, for scaling transmission technologies and business models that are not yet commercially viable or prevalent in Colombia.
This is the first transaction from CIF's Renewable Energy Integration (CIF REI) program, to date the only multilateral platform specially designed to help developing countries prepare national power systems for rapid and scaled adoption of renewables.
As more clean energy comes online in Colombia and globally, finance is needed to help energy systems prepare for its rapid uptake. It is estimated that infrastructure investments will need to ramp up to $820 billion annually by 2030 to facilitate the decarbonization of power systems.
A renewable energy transformation is already underway in Colombia; the country generated record levels of solar power in 2021. However, non-hydro renewable sources still represent less than 2% of Colombia's installed generation capacity, exposing the electric system to risks. Moreover, the country faces high costs and steep barriers to modernizing its transmission infrastructure and transporting renewable electricity safely and reliably, particularly to off-grid regions. Colombia has set a target of reducing emissions by 51 percent before 2030.
See related article: Climate Investment Funds to Deploy Over $350 Million for Nature-Based Solutions Globally
Through these investments, Colombia expects to achieve 1.6 Mt CO2eq emissions reductions while providing nearly 20,000 households with increased access to clean energy and achieving total electric system cost reductions.
Endorsed by the G7 in 2021, CIF REI is supported by financial pledges from the Netherlands, Switzerland, and the United Kingdom. Building on CIF's nearly 15-year track record in climate finance mobilization, CIF REI supports grid flexibility measures on both the supply and demand side in four key ways: scaling up renewable energy enabling technologies, enhancing readiness of energy infrastructure for renewables, supporting innovative business models, and improving power system and market design and operations.
CIF REI works through multilateral development bank partners to offer a toolbox of flexible cost and risk-bearing financial instruments, alongside technical assistance, tailored to the integration needs of each individual country.
Demand for renewables integration support remains high. Around 60 developing countries—one-third of the world's nations—applied for CIF REI funding.
Minister of Finance of Colombia, José Antonio Ocampo Gaviria:
"The Colombian government is grateful for the opportunity to take part of the Renewable Energy Integration Program and appreciates all the support provided by the Climate Investment Funds – CIF. The Investment Plan for Renewable Energy Integration presented by Colombia, with the assistance of the multilateral banks, as well as different national and international stakeholders, aims to support ongoing decarbonization efforts by accelerating Colombia's energy transition, bolstering the necessary shift from a fossil-based to a future carbon-neutral economy, while increasing the country's overall climate resiliency. With this endorsement, the government of Colombia now needs to remove yet existing barriers and consolidate enabling conditions for achieving universal clean energy access, democratization of electricity production and sustainability of the whole energy sector through an inclusive and just energy transition."
Minister of Mines and Energy of Colombia, Dr. Irene Velez Torres:
"In Colombia, we see the just energy transition not just as an opportunity for decarbonizing our national economy, but also as an opportunity to achieve long-term environment and economic sustainability through an inclusive strategy where citizens are at the center of the transition. We will achieve this by actively involving the communities located around the areas where the projects are built from the design process and stimulating the use of local goods, products, and services. We will also achieve a new re-industrialization of the country by leveraging the development of new companies that can provide components and services to these new climate technologies. Finally, we believe that a just energy transition should be intensive in knowledge and capacity building. We will put strong efforts to make sure that our labor force is prepared to play a critical role in the construction and long-term operation of all these projects."
President of the Inter-American Development Bank, Ilan Goldfajn:
"Colombia's Investment Plan for $70 million in concessional resources is a recognition of the maturity of the country's energy system and its efforts to advance an ambitious and inclusive transition, based on collaboration between the public, private and social sectors. The plan is the first one approved globally by the Renewable Energy Integration program of the Climate Investment Funds and it could become a benchmark for other countries. The concessional funds will play a catalytic role in leveraging additional resources from the IDB and the private sector to continue supporting Colombia's energy transition. A strong emphasis on green transition and crowding in the private sector is at the core of my vision and priorities for the IDB Group."
CEO of the Climate Investment Funds, Mafalda Duarte:
"A just energy transition relies on three important and interdependent objectives: dislodging fossil fuels from the grid, generating clean energy to replace them equitably, and channeling clean energy to communities and businesses. This third goal is a climate imperative that needs far more finance and attention. The Climate Investment Funds is proud to support Colombia's drive to build fit-for-purpose transmission systems and meet ambitious clean power targets. We are committed to doing even more to help developing countries prepare grids for a clean energy future."