Volkswagen to Showcase Diverse Product Portfolio and Commitment to Corporate Responsibility at IAA MOBILITY 2023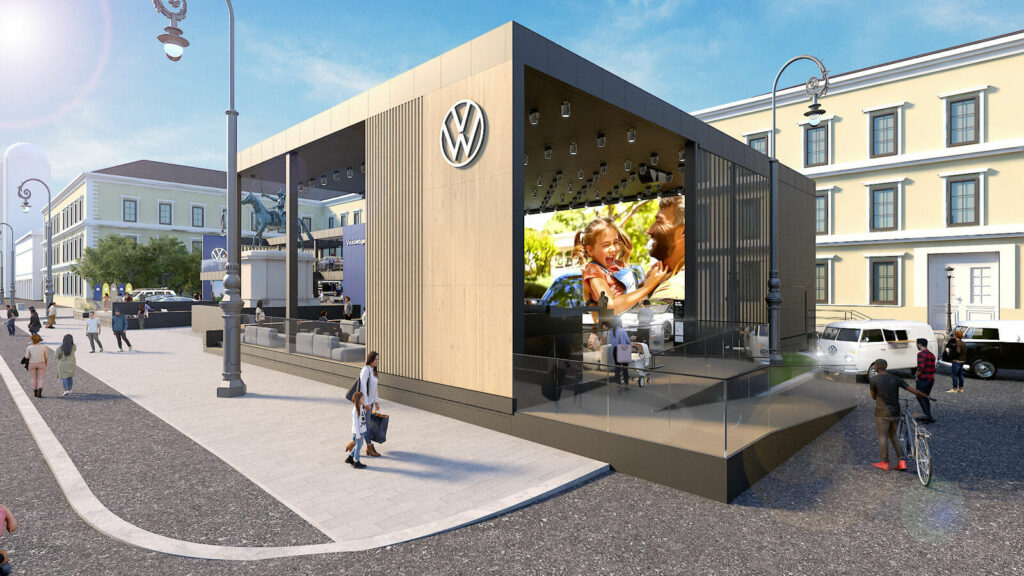 Mobility for all: experiencing the far-reaching product portfolio for today and tomorrow at Munich's Odeonsplatz
The brand's Open Space venue will demonstrate its commitment to creating a joint, diverse future under the motto of #OneFuture
Entertaining program from September 5 – 10: free admission, panel discussions, living room concerts
"People have individual abilities, needs and visions. In spite of all of these differences, we still have one thing in common: the future. It is up to us to shape this future. This is the central message of Volkswagen at IAA MOBILITY. It is a message that we have summarized under the hashtag #OneFuture."
said Imelda Labbé, Member of the Board of Management of the Volkswagen Brand responsible for Sales, Marketing and After Sales
Volkswagen will be present at the IAA MOBILITY 2023 with an urban discovery platform in the Open Space. The motto of the event is #OneFuture, which reflects Volkswagen's commitment to corporate responsibility.
The brand will showcase its diverse product portfolio, including all-electric vehicles, efficient vehicles powered by internal combustion engines, and wide-range plug-in hybrids. Visitors will also be given exclusive access to concept cars and new models that will be making their world premiere at the event.
In addition to showcasing its vehicles, Volkswagen will also host a multifaceted and free stage program that explores relevant product, social, and mobility issues. The program will feature talks, concerts, and interactive exhibits that will engage visitors of all ages.
Related Article: Volkswagen Group and Elli Launch Electricity Trading on the European Energy Exchange
"The Open Space symbolizes Volkswagen's commitment to diversity and inclusion,"
said Labbé.
"After all, the name of our brand encompasses all people. This is why we are committed to removing as many barriers as possible in order to initiate a dialogue with as many people as possible. This is the only way for us to learn about our customers' interests in areas like vehicle design and operation."
The Open Space will be designed to be communicative, inclusive, and barrier-free. The booth will be made of wood and glass, and all communicative touch points will be accessible to people with disabilities. The event will also feature a variety of sign language interpreters and assistive listening devices.
Volkswagen's Open Space at the IAA MOBILITY 2023 is a testament to the brand's commitment to sustainability, diversity, and inclusion. The event will be a great opportunity for visitors to learn more about Volkswagen's products and its vision for the future of mobility.